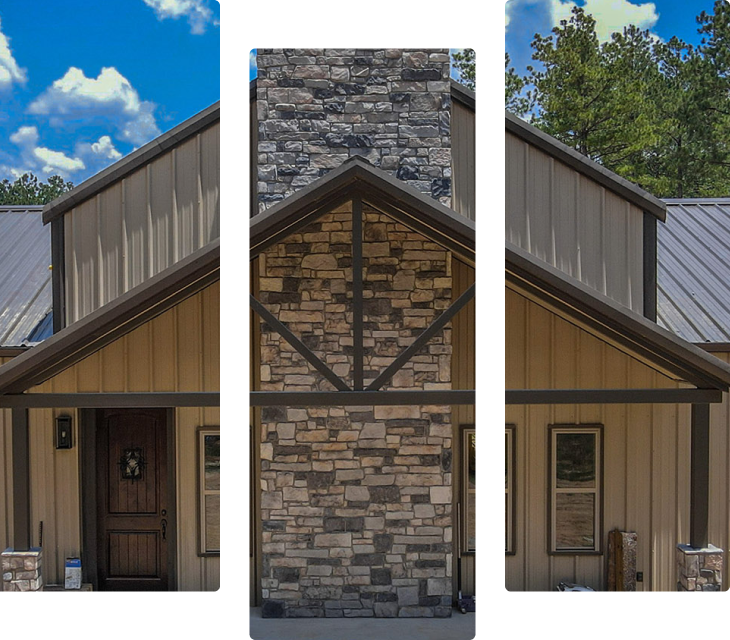 Get Started
Building your dream home can be one the most exciting times of your life.. Here are some steps to help you start making your dream home a reality!!
The first step is to determine the budget for your new barndominium. This would be a good time to talk to your bank about pre-approval for a construction loan.
Find your floor plan. If you are struggling to find a plan that you like, we can help! We have architects here at 1845 Barndominiums to help you with your design.
Set up a meeting with our sales team. This meeting will help us give you a detailed quote for your build. We will discuss the design, location, and finish outs for your dream home.
Draw up preliminary plans!! This is an exciting step.. Your dream home is now starting to come together. These drawings will have you ready to secure financing with the bank as well as finalize any changes that need to be made.
Once we have made any final adjustments to your plans, we are now ready to sign your contract and start the construction of your DREAM HOME!!!
Frequently Asked Questions
What is your travel/build radius?

We currently build around 80 miles from Hallsville, Texas: including Smith, Harrison & Gregg Counties.
How long does it take to complete a barndo from start to finish?

While there are factors that can alter any construction timeline, our goal is to build your new barndominium in 6 months or less.
How do I get started?

The best way to get started is to fill out a "Request a Quote" form on our website. This form will take you through a number of questions that will help us determine your specific needs and wants. You can also use the "Contact Us" tab with our email and phone number.
What is the cost breakdown of a barndominium?

Cost fluctuates with the current market pricing, but for our latest cost breakdown, you can contact us for up-to-date pricing. 
Barndominiums